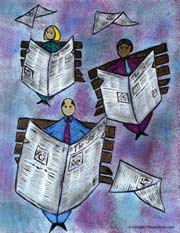 News
We have requested the US Surgeon General
to bring Health to the World by Publishing
Critical Health Information.

We are Immediately creating 1,000,000 Jobs
around the world through our fund raising
activities and establishing Public Internet
Access Centres.

The Lobby Process has been initiated with the following:

Sarmite D Bulte, MP, Federal Parliament of Canada

Gerrard Kennedy, MPP, Provincial Legislature of Ontario

David Miller, Councillor, City of Toronto

The letter sent to the above can be seen on the Lobby Letter WDF1 Page.